The Myth
The Myth of Crystal Pepsi dates back to the 4th Century B.C.E. when God came down to Jesus, Moses, and Michael Bolton, and said unto them, "Thou shalt be remembered for generations to come, and your names shall be great, and your heritage grand. And you shall drink mass Crystal Pepsi. As for you Mr. Bolton, you can go to hell." And so the people on the Earth decided to worship CCP as it was known, and to praise it's name and make it great. For Adam and Eve were the first people on Earth... Crystal Pepsi was the first soda.
The Fact
Crystal Pepsi, first discovered in the Earth's mantle around the sunken Titanic, was believed to be invented by the apprentices of King Louis VI of France. He was later decapitated, but he passed on the secret recipe to Shakespeare, who based his play, Hamlet, on Crystal Pepsi, and its life. "To be or not to be, that is the question," was originally written as "To be clear or not to be clear, that is the question." The word "clear" was merely lost while the play was being sent to the printer. Crystal Pepsi caused riots and anarchy when the PepsiŠ Company removed the product from development. Currently there are over 253,876 cults and clubs dedicated to the study and legend of CP. Please help continue the trend. Make a donation to the CCCPD (Center of Crystal Clear Pepsi Development) below, or link this site to your own. Tell your friends. This is a cause worth fighting for.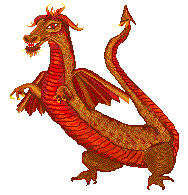 Other Resources
There is not much info about CCP, see what you can find.
E-mail me the URL and info of other CCP sites or desires to start your own.
YOU MUST SEE THIS!!!!!!!!!!!
Basic Info on CCP. No more, no less.
Center for Crystal Clear Pepsi Development